Circular economy - the path to sustainability
---
A small company with extensive views
Here at ELSE NUCLEAR, our job is driven by a constant search for quality, which is for us both inspiration and vision.
Our products are the result of research and development activities, of the collaborations we established during the years, and - last but not least - of the efforts that each one of us puts into the company's growth, everyday. Thanks to all this, our instruments are state-of-the-art, and they continue to collect approval from every country in the world. Well, how come a small company like ours, with a small sales volume, is able to find its place in the extremely competitive nuclear market and even to compete with much bigger contendants?
This is no trivial question indeed, and neither is the answer. 
We have one main goal, and we invest a lot to pursue it: technical excellence and service wisdom. Our devices are well known to be composed of modular, very reliable and high quality hardware; firmware and software are developed with care for details and specifically designed for the requirements; the customer service, the assistance in defining technical specifications, the materials procurement, the quality system, and the laboratory activities, all is done with the utmost seriousness, and this can be clearly detected in our products and services.
As a result, we consolidated our spot on the market, and we are conquering more and more visibility as well as customers, expanding worldwide our influence area with new instruments. We won some huge challenges, and now they're speaking of us in many important research institutes all around the globe.
The small italian company now sells its products worldwide, and our customers call us to develop together new solutions.
---
Today's challenge: sustainability
However, all this is not enough to survive in a niche, hyper-specialized market like ours. Surely it is not enough to defend the leadership, more so during these uncertain times where everyday some change happens and new demands arise. We shall distinguish ourselves and try to anticipate the coming waves, especially those regarding strategic and important issues, which are not necessarily related to the performance.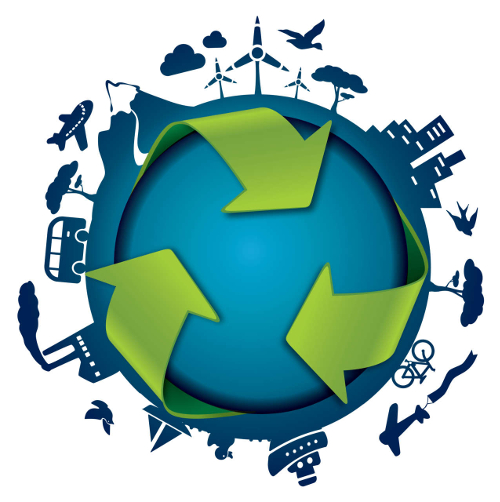 This is why ELSE NUCLEAR decided to acknowledge the concepts related to the sustainability, a topic heavily debated in these months, and to find a way to do something about it, to respect the environment and to avoid wasting.
In particular, we set to commit to the Circular Economy concept, trying to do better for the community through actions and proposals to reduce scraps, keeping inaltered the quality level of our products.
This is a real mission, which implies the acknowledgement of the issues to be dealt with, the worldwide sharing of known critical points, the application of the general goals into the specific reality of our production, and the research for the right strategy to combine profits to environment protection.
We are sure that this will be an added value both for us and our customers: coupling know-how to sustainability is a paramount challenge in our era, when too often short-term profits win over long-term responsible choices, at the expenses of collective growth, safeguard of the environment, of the people and their health.
---
Our contribution
How can we do it? How can a company like ours apply the sustainability concepts?
Our approach to the circular economy starts from some very simple questions: why should I throw away when I can re-use? Why should I create scraps when materials, parts, or even finished products are still perfectly operative and capable to perform their duties, after a little update? Why should I sell my product when there are other forms of supply enabling the re-integration of the devices in the market, once elapsed the foreseen use time?
Well, the path we choose provides the answers to those questions.
Our purpose is to study our products and re-define our commercial strategies; we want to be able to reduce the wastes and the scraps. In particular, we want to understand which of our instruments currently installed and used by our customers can be regenerated or updated once their work cycle is ended, or whenever they become obsolete, to be then put again into the market typically to the same previous owners.
Our products are already designed to last many years, and we really can't find much sense in treating them as scrap - needing new ones to replace them - only because the mechanical structure is damaged or some electrical component is obsolete. There are other ways, such as the replacement or the regeneration of the degraded parts, for example ruined mechanical components, seals and gaskets, or electronic boards to be re-programmed or updated.

A regenerated product is not a second-class product: it is a responsible contribution to the sustainability that of course doesn't compromise in any way the performance levels of the device itself. Our company, and even more our customers, will gain from this approach much more than what will be necessary to invest at first.
We are more than happy to spend extra efforts, because it's in our nature to pursue new and challenging goals, and also because we truly believe that this will bring to an actual improvement of the environment condition and the economy.
---
November 2019