Worldwide Technology - distributor in China
ELSE NUCLEAR and WORLDWIDE TECHNOLOGY CO., LTD. signed a Collaboration Contract for product distribution in the People's Republic of China. Therefore WORLDWIDE TECHNOLOGY becomes from March 1st 2016 official distributor of ELSE NUCLEAR products in China.
---
Worldwide technology Co.,Ltd Shanghai is a subsidiary .of WAD Group. It's active in the distribution of products for the following applications: life science instrument, physical testing equipment and environmental monitoring instrument.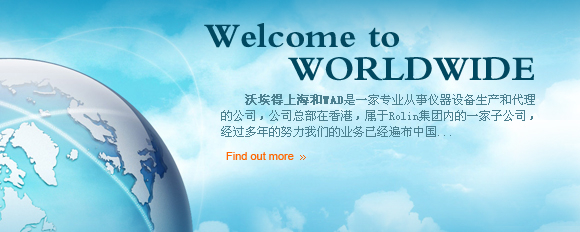 ---
 March 2016