2016 IEEE NSS/MIC Strasbourg, France 29 October – 6 November 2016
Come to see us at IEEE NSS/MIC 2016 in Strasbourg, France. We'll be present at booth 43. Don't miss this opportunity!
The NSS/MIC is a well-established meeting that has continuously provided an exceptional venue to showcase outstanding developments and contributions across the nuclear and medical instrumentation fields.
You can find us there at booth 43. We will show a number of new and well-known existing products. 
The conference program is now available online. Click the logo and have a look!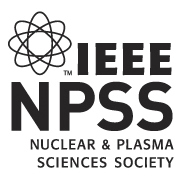 ---
August 2016